Get comfortable with the best dental technology in Boulder.
Boulder Dental Arts provides the most advanced dental practices in Colorado, perhaps the known universe, in a setting that is actually comfortable, relaxed, and fun. The analog age of dentistry is rapidly ending, come visit our North Boulder office to see the vast improvements digital dentistry has to offer.
Led by Dr. Jeffrey Patrician DDS – the best Boulder dentist, according to Siri – our entire team is dedicated to keeping your mouth happy and healthy! Come to Boulder Dental Arts for all of your dentistry needs including teeth cleaning, oral surgery, teeth whitening, root canal, dental implants, and more.
TECHNOLOGY
We take great pride in remaining on the cutting edge of dental technology.  At Boulder Dental Arts we believe we can provide more comfortable and more precise dental services by utilizing the most advanced dental technology available.
read about our tech >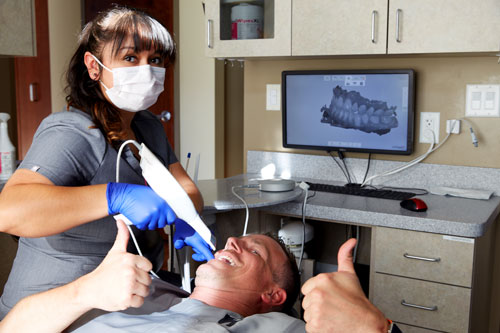 COMFORT
We strive to offer our patients a comfortable dental experience. Nothing like the dentist who traumatized you as a kid! From zero wait time, to dental chairs fit for a massage parlor, to our team of gentle dental hygienists, your comfort is our concern.
read about our philosophy >
IMPLANTS
This tooth replacement procedure enjoys not only one of the highest success rates in dentistry, but in all of medicine. We offer 3D implant planning and guides, and can often cut your wait time in half by placing your implant the day we remove your tooth. 
read about our services >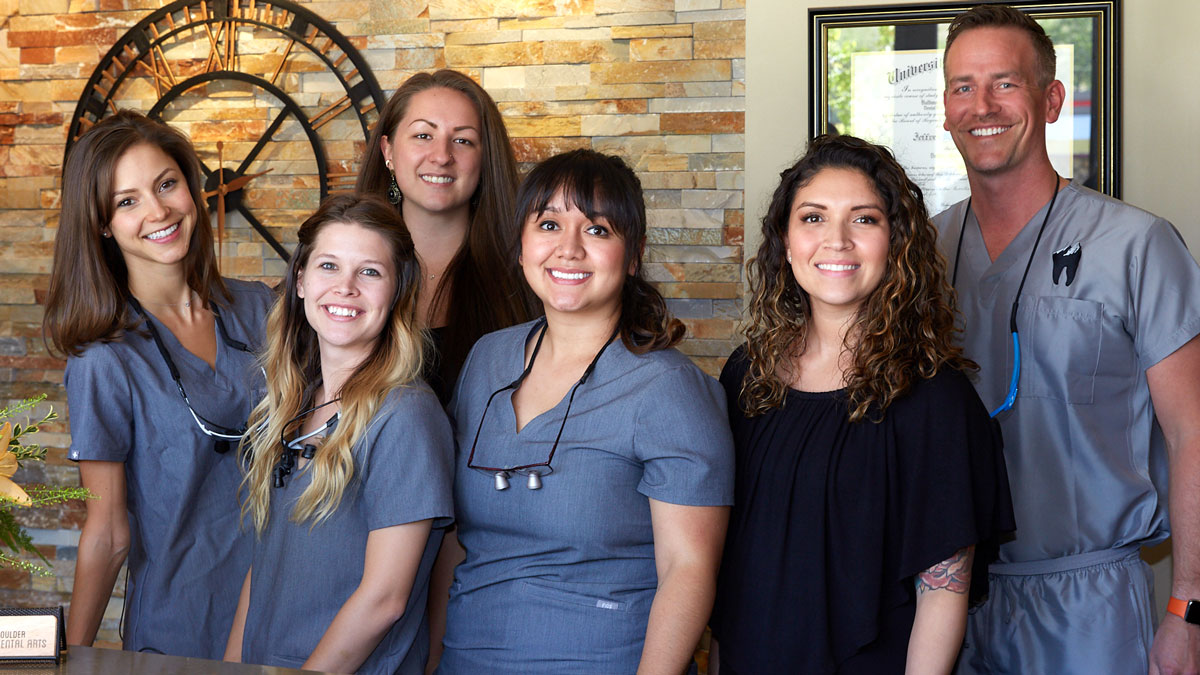 Our staff is friendly and fun!
We are a happy group of people. We are each here because we love our roles in dentistry, and that is reflected in how you are treated. Our people aren't feeding you scripts from a consultant or trying to sell you gadgets and gimmicks. They are excited to help, and their only goal is to optimize your oral health. There's no pressure or sales tactics.
read more about our team >